SHARE is an online literary journal where writers and artists can submit fiction, non-fiction, poetry or visual artwork that portrays experiences from their lives, or activities and happenings in the world around them.
Contributors are encouraged to SHARE their work in any form as long as each mode represents a topical theme relatable to life, human nature, human condition, human concerns, human growth and achievements, etc. Whatever your story is, you are welcome to share it with us.
Everyone has a something to say. Here is your chance to say it.
New and experienced writers and artists are welcome!
Submission Guidelines:
– Prose: Please submit an original, unpublished story up to 5,000 words, double spaced, 12-font in a single Word document.
– Poetry: Please submit 3 – 5 poems, 12-font in a single Word document. Poems should be submitted in a single file, separated by titles or page breaks.
– Visual art: Please submit the following: JPEG or PDF in single Word document file. Please include an artist statement: a general introduction to your work. The work's basic ideas, why you have created the work, its history, etc.
–  Please include your name, email and word count on the top of the first page. 
 
–  Please include a biography about yourself and a photo.
 
–  You are welcome to use this opportunity to represent your line of work and/or marketing platform of your choosing. If you choose to do so, please include links to your blog, website, and information to your social medial podiums.
 
Please Note: All rights revert to the author upon publication, though we ask you cite SHARE when published elsewhere. 
 
Thank you for choosing Share Journal as a home for your work. 
 
We look forward to reading your story!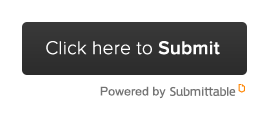 Processing…
Success! You're on the list.
Whoops! There was an error and we couldn't process your subscription. Please reload the page and try again.